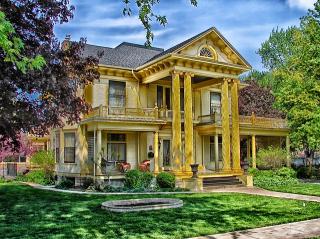 Tip #1: Ask an expert. There's no easier way to finding out how a particular product is meeting the needs of customers than by going straight to a reliable source of information. You'll find Temperature Pro's technicians to be an honest and reliable resource for answers to your most pressing questions. If your furnace has outlived its lifespan or if you're in need of a new installation in your home or business, we invite you to call Temperature Pro at 262-510-2215. Techs from Temperature Pro understand their customers don't always have the ability to budget for a new furnace; that's why they are committed to finding the right product to meet the needs and the budget of every customer.
Tip #2: Find a service provider in your area that carries top of the line products. Temperature Pro carries the #1, top name furnace, so Menomonee Falls, WI residents and business owners can trust the reputation of Temperature Pro. As a premier supplier of Lennox furnaces, they are committed to providing both home and business owners with the most efficient and quietest heating systems available on the market today. Lennox furnaces provide the ideal balance of heat and energy savings. Please click on the 'Products' link to see the full line of Lennox furnaces, including their EL296E High Efficiency Two-Stage Gas Furnace, innovated with Power Saver technology.
Tip #3: Make a call to a company specialist with a short list of questions. Get to know the people behind the company and listen to how they intend to meet your heating needs. You'll find Temperature Pro's team is happy to discuss your heating issues and make recommendations on a product or service. If at all possible, their technicians will get your current furnace working again at peak efficiency. In the event that it will cost too much to restore your furnace, or that the product has lived out its lifespan, they'll recommend a new model that will fit your budget. Call 262-510-2215 to get connected.
Tip #4: Get a referral from a friend or family member who replaced their furnace or check with an online directory if you're unable to obtain a referral. Spend a few moments on Yelp or Angie's list to see what your community has to say about Temperature Pro. When it comes to purchasing a new furnace in Menomonee Falls, WI, you won't find a company more committed to their clients.
If you need financing, Temperature Pro is right there to assist you every step of the way. They understand just how inconvenient it can be to cover the costs of a new furnace upfront, and that's why you'll find numerous options available to you, like affordable monthly payments with flexible financing options. Pay for your furnace using your Visa, MasterCard, Discover, American Express or other major credit card, or apply for financing right over the Temperature Pro website.
TemperaturePro
262-510-2215
W63 N143 Washington Ave, Cedarburg, WI 53012